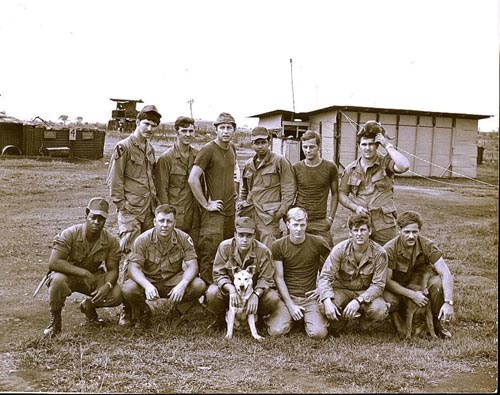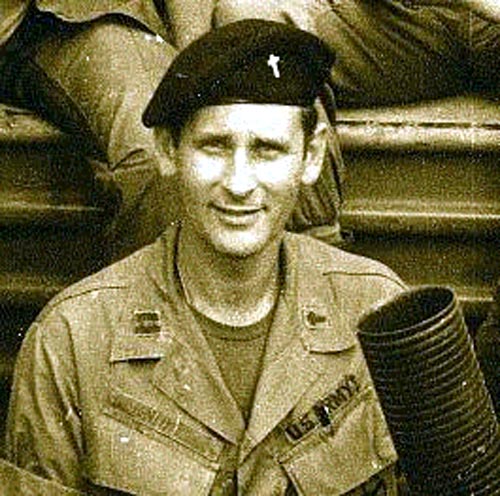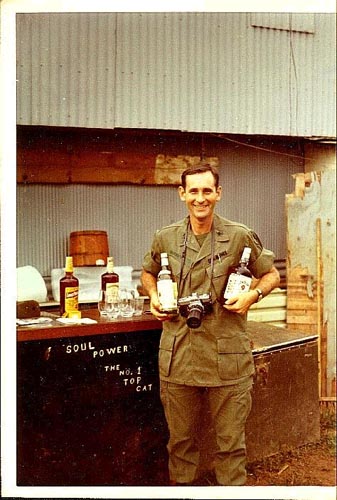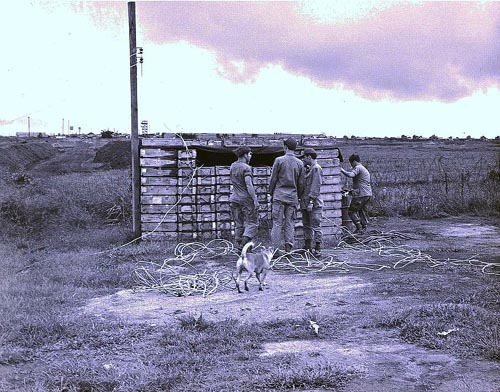 Back row, L to R. Need ID, Sp4 Sam Wiggins, Sp4 Jerry Marien, Sp4 Louie Rodriques,

Sgt. Ken Misner, Sgt. Jerry Carter and his pet Monkey

Front, L to R, Pfc. Jackson, SSgt. Bill Ryerson, Sgt Rich Valentini,dog Chris,

Sgt Barry Childree, Sp4 Howie Deonovich and Sgt. Kemock with his dog Judy. 

Cpt. Father George Gudz

Post Chaplain

Camp Holloway, 1971

Captain Gudz at one of the many parties at the Mortar Pits.

This was where we kept our two

generators that supply elec. to

the Mortar Pits and the

Fire Direction Center.

You can see part of the tower

at the Flight Line.

Holloway, 1971

L to R. Sgt. Jerry Carter, Sgt. Rich Valentini,

Need ID, Sgt. Kemock and our dog Chris

Note: All pics. have a Ref.#

Bottom Right.

Please use that # to

communicate any changes

or additions.

Thank You.

Enjoy the pics.